Support Clean Energy Jobs And A Brighter Future For All
19,521 signatures toward our 30,000 Goal
Sponsor: The Rainforest Site
Tell the U.S. Congress to continue spearheading the movement to create clean energy jobs for Americans.
---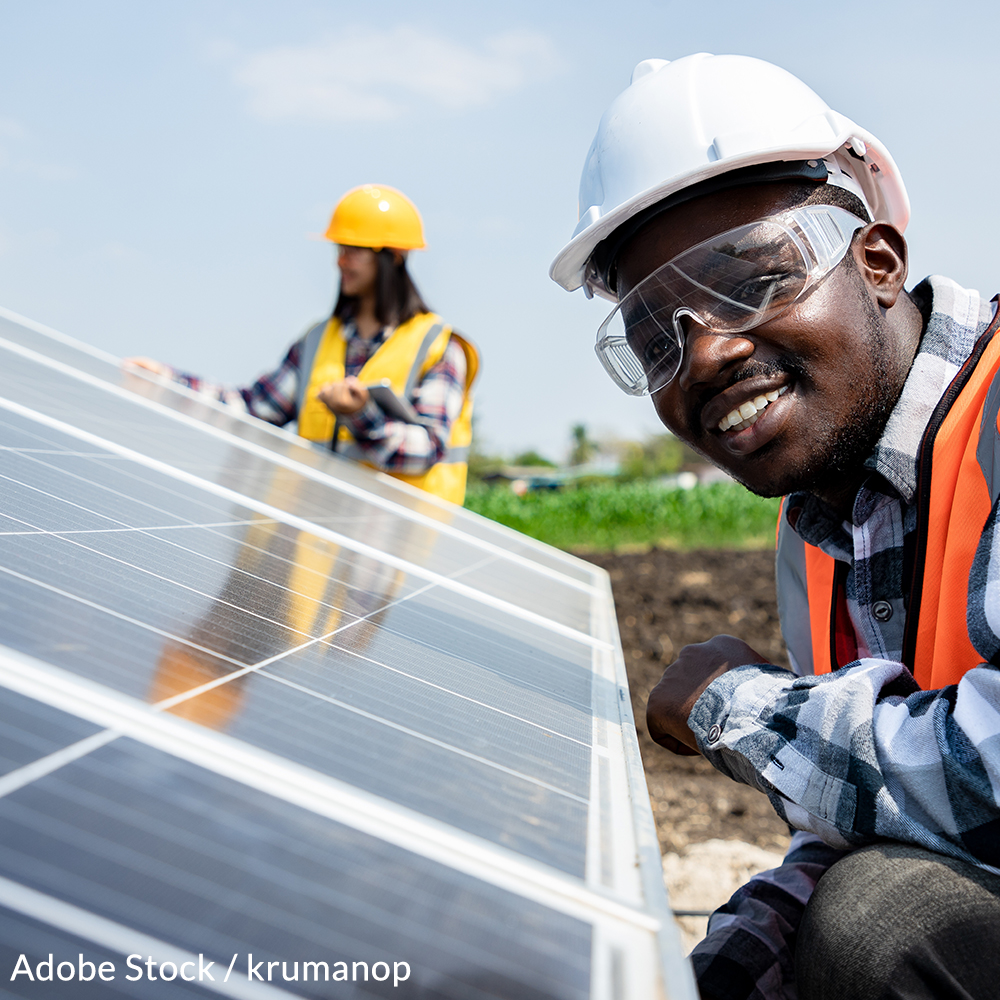 The world is still dealing with the lingering effects of the global financial and unemployment crises caused by the COVID pandemic. We now need a solution that will not only create jobs for those who can't find them, but also help move America toward a more sustainable and eco-friendly future.
We need to expand the clean energy sector to help the U.S. economy adapt and overcome these challenges.
Clean energy initiatives enable a number of benefits to the economy:
Companies that provide the equipment, technologies, and services needed to implement clean energy benefit from increased demand, which increases their revenue and their ability to hire more people
Consumers and companies both benefit by spending less money on electricity
Suppliers to clean energy equipment and service providers benefit as demand for their inputs and revenues increase., leading them to also hire more workers1
Dropping technology costs, increases in demand for clean energy and efficiency technology, and supportive policies and investments have all helped the clean energy workforce grow rapidly in recent years2.
Moreover, workers in clean energy jobs earn higher and more equitable wages when compared to all workers nationally. Mean hourly wages exceed national averages by 8% to 19%, and workers at lower ends of the income spectrum typically earn $5 to $10 more per hour than other jobs3.
When it comes to displacing other sources of energy, the gains from clean energy jobs would be enough on their own to reduce the unemployment rate in today's economy by about one full percentage point, even after taking into account the job losses in conventional fossil fuel sectors4.
We need to increase the number of jobs centered on clean energy and technology to help the U.S. flourish. The green movement is gaining support more rapidly than ever, and now is the time to take advantage of its potential to change the world for the better.
Sign the petition supporting the U.S. Senate Committee on Energy and Natural Resources' work in advocating for clean energy jobs for Americans everywhere.
To Top
The Petition:
To the U.S. Senate Committee on Energy and Natural Resources,
I support you in your efforts to create clean energy technology and thereby generate green energy jobs. At a time when both the economy and the environment are crying out for help, creating jobs in the renewable energy industry could give Americans the revitalization they have been looking for.
Downticks in the economy — coupled with the implications of global warming — has made life for many people extremely difficult. With high unemployment rates, we cannot afford to wait any longer to address these problems. Marrying the concepts of job creation and environmental activism could, in many ways, prove monumentally successful in paving the way for a more vibrant and healthy planet.
Please continue your efforts to find and turn sustainable technology into valid job opportunities for Americans. In supporting this goal, we are not only taking steps toward improving the economy, but also ensuring a brighter, healthier future for generations to come.
Sincerely,