Tell The House: Don't Mess With The ESA
Final signature count: 21,887
Sponsor: The Rainforest Site
Don't let the House of Representatives approve a bill that could have disastrous implications for animals and the environment.
---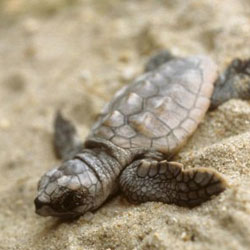 In late July, House Republicans proposed a bill that would cut the Environmental Protection Agency's (EPA) funding and limit the power of federal agencies to regulate environmental issues. They took aim at two in particular: the Endangered Species Act (ESA) and uranium mining near the Grand Canyon. If passed, the bill would strip funding for listing threatened species as endangered and could allow for mining companies to begin the highly dangerous uranium mining at the Grand Canyon.
The worst part about this bill is its provisions would limit government intervention power. If any of these dangerous actions moved forward, it would be difficult to stop them.
It's important we put animals and the environment first. We need the rest of the House of Representatives to stand up to these ominous cuts.
Sign the petition imploring the House to act in favor of the future of our environment — not business and profit.
To Top
The Petition:
Dear Speaker of the House John Boehner,
It's time we stop proposing legislation in favor of business and profit and start standing up for the environment. Recently, House Republicans put forth a proposal that could have grave implications for animals and the environment.
If passed, the bill would both slash funding for federal environmental agencies as well as limit the power of the government to intervene in regulating pollution. In fact, it would take away funding for the Environmental Protection Agency (EPA) by 18 percent as well as bar lawmakers from listing threatened species as endangered.
In addition, the bill would potentially open the door for highly dangerous uranium mining around the Grand Canyon. Regarding the mining, Massachusetts Representative Ed Markey said, "When families go to enjoy the sunset across the canyon, it won't just be the sun causing the glow, it will be the radiation."
Please do not pass this bill. More pollution and fewer protections for animals isn't good for anyone.
Thank you for your consideration.