Oil Intervention! Help Stop Our Addiction
8,159 signatures toward our 30,000 Goal
Sponsor: The Rainforest Site
Sign the petition in favor of kicking the oil addiction and promoting a cleaner, greener future!
---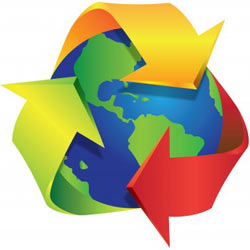 In light of recent events, America's dependence on oil seems to have reached epic levels. The BP oil spill highlights the need to wean ourselves off of this polluting and dangerous resource. It's a tricky subject, since we depend on oil for many of our everyday activities. The convenience of oil only makes it easier to rely on it.
We can lessen our dependence by taking small steps toward transportation alternatives and greener living. But we need our government to support the cause. The Livable Communities Act (H.R. 4960) would require the establishment of the Office of Sustainable Housing and Communities and the Interagency Council on Sustainable Communities— two groups that would promote sustainable living, transportation, and development. It would also help decrease public transportation and greener community costs.
Sign the petition below voicing your support for H.R. 4960 and show that you care about kicking our addiction to oil!