Ask Interior Secretary Deb Haaland to Protect Birds, Public Lands, and the Global Climate
2,195 signatures toward our 30,000 Goal
Sponsor: American Bird Conservancy
While the Interior Department has taken good steps to protect birds, there is much more the agency can do. 
---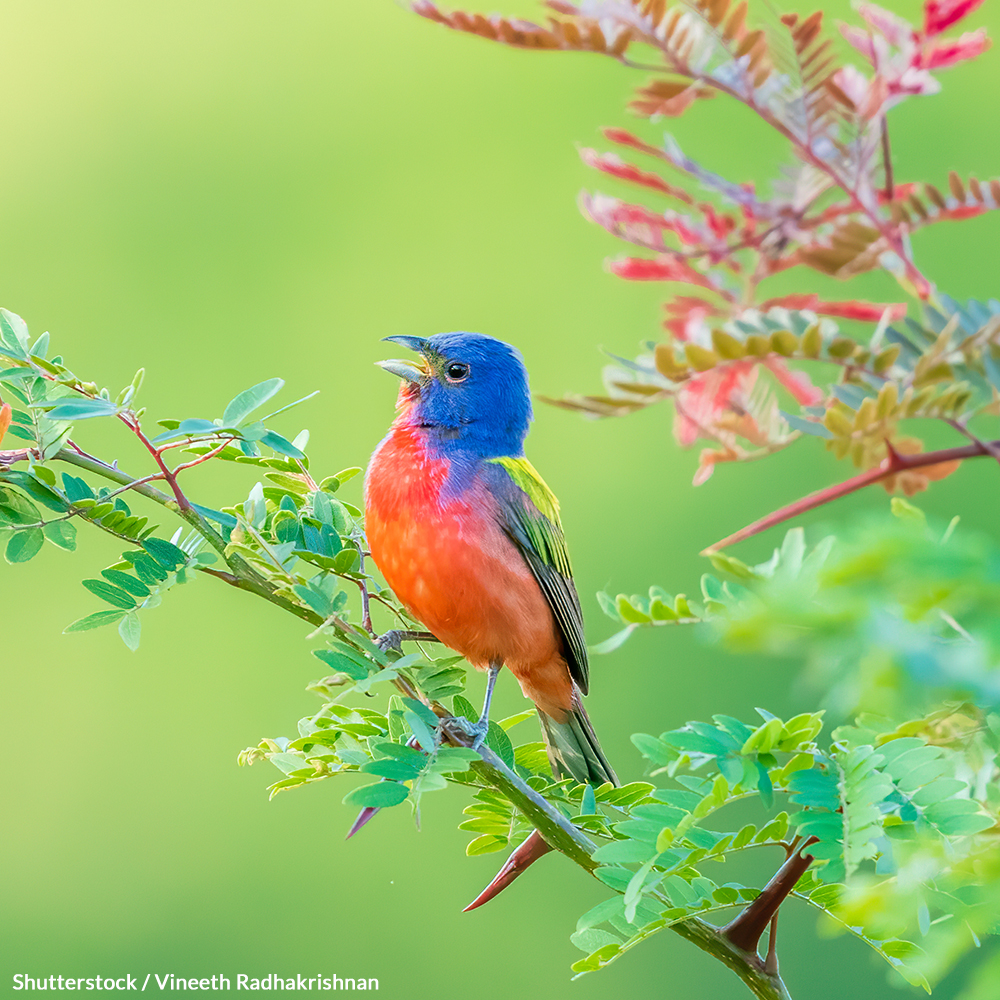 From habitat loss1 to building collisions2, the challenges that birds face are daunting, but the Department of Interior and the Biden Administration are providing fresh hope3. 
The Department of Interior has started to reverse some of the policy changes made since 2016 that are most harmful to migratory birds and endangered species. But that's not all: President Biden has set a goal to conserve 30 percent of U.S. lands and waters by 2030, the "America the Beautiful4" initiative to be implemented by Interior and other agencies.
While the Administration's first steps are promising, there is much more to do to protect birds! That's why it's critical we stand together to encourage the Department of Interior to take further action. 
Join us to thank Interior Secretary Deb Haaland for her initial efforts and remind her of all that still needs to be done to protect birds and their habitats.
To Top
The Petition:
Dear Secretary Haaland:
Thank you very much for taking first steps to address some of the most concerning environmental issues that we face. The Department of Interior's directives to halt implementation of harmful environmental rules, and to address climate change are of great importance to birds. These rules negatively affect the Migratory Bird Treaty Act, the Endangered Species Act, Northern Spotted Owl Critical Habitat, and Greater Sage-Grouse Conservation Plans, and urgently need to be reversed.
Helping birds helps all of us. Birds provide critical ecosystem services, from pollination to pest control. Birds are good for the economy - up to 2020, wildlife-watchers spent billions of dollars annually in outdoor recreation activities, and bird tourism provides huge economic opportunities for many local communities. Birds also bring people joy, help them connect with nature, and support their mental health. 
Despite the undeniable value of birds, human-caused threats have resulted in a massive loss of birds over the last 50 years. The bird population in North America dropped by nearly 3 billion birds since 1970. Habitat loss, collisions with buildings, pesticides, invasive species, and climate change all threaten the vitality of birds in our country - all issues that as Secretary of Interior, you can help address. 
The Administration's actions so far - halting environmental rollbacks, rejoining the Paris Climate Agreement, the goal of conserving 30% of America's lands and waters by 2030 - are on the right path to help protect birds. I applaud these efforts. And, much more needs to be done. 
We ask you and President Biden to please conserve birds in the following ways: 
Establish a permitting system to reduce preventable migratory bird deaths.
Conserve important bird habitats on public lands, such as old-growth forests in the Pacific Northwest and sagebrush across the Inland West.
Apply strong mitigation policies to avoid disturbing important bird habitats and to help compensate for bird losses as renewable energy is being developed.
Conduct a scientific assessment of the most important lands and waters to conserve biodiversity and assist in climate mitigation to help inform the America the Beautiful initiative.
Thank you for your attention and for helping to ensure future generations enjoy and benefit from birds.