Shell: Take Your Toxic Drilling Elsewhere!
Final signature count: 32,459
Sponsor: The Rainforest Site
Tell Shell executives to take their toxic drilling out of British Columbia's Sacred Headwaters.
---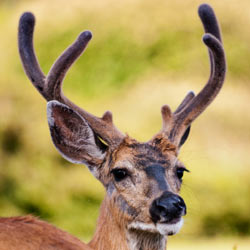 The oil industry is at it again. Oil giant Shell is planning to conduct coalbed methane drilling in a beautiful and remote area of British Columbia called the Sacred Headwaters. If completed, Shell will construct a network of gas wells that would underlie a large portion of the Headwaters.
Coalbed methane developments have grave impacts for the environment. Methane drilling can contaminate groundwater and disturb natural ecosystems — like the one at the Sacred Headwaters that's home to salmon, caribou, and wolves. And not only is it home to precious animal life, the Sacred Headwaters was declared one of British Columbia's most endangered rivers.
The Sacred Headwaters are home to countless species of invaluable plants and animals. We can't allow big oil conglomerates like Shell to operate in areas that should only be preserved.
Write to Shell executives imploring them to take their toxic drilling elsewhere.
To Top
The Petition:
Dear Shell executives,
I was shocked to learn of the coalbed methane drilling Shell is planning to expand in the Sacred Headwaters of British Columbia.
The Sacred Headwaters is home to precious salmon breeding grounds, as well as majestic species such as caribou, wolves, bears, and moose. The area is one of the most pristine and dazzling sights Canada has to offer.
Yet profit alone is what is driving your company to risk the safety and unadulterated beauty of this landscape. Shell's plans to move forward with coalbed methane drilling in the region threaten local residents and plants and animals alike.
Coalbed drilling has vast and worrisome implications for the surrounding environment and ecosystems. We cannot allow Shell to take advantage of the Sacred Headwaters. We must protect this precious land and keep it out of the hands of big oil.
Please do the right thing for the environment and cease all plans to drill in the Sacred Headwaters.
Thank you.